Black ONE Jr. Pedal
Reverse Components Est.2004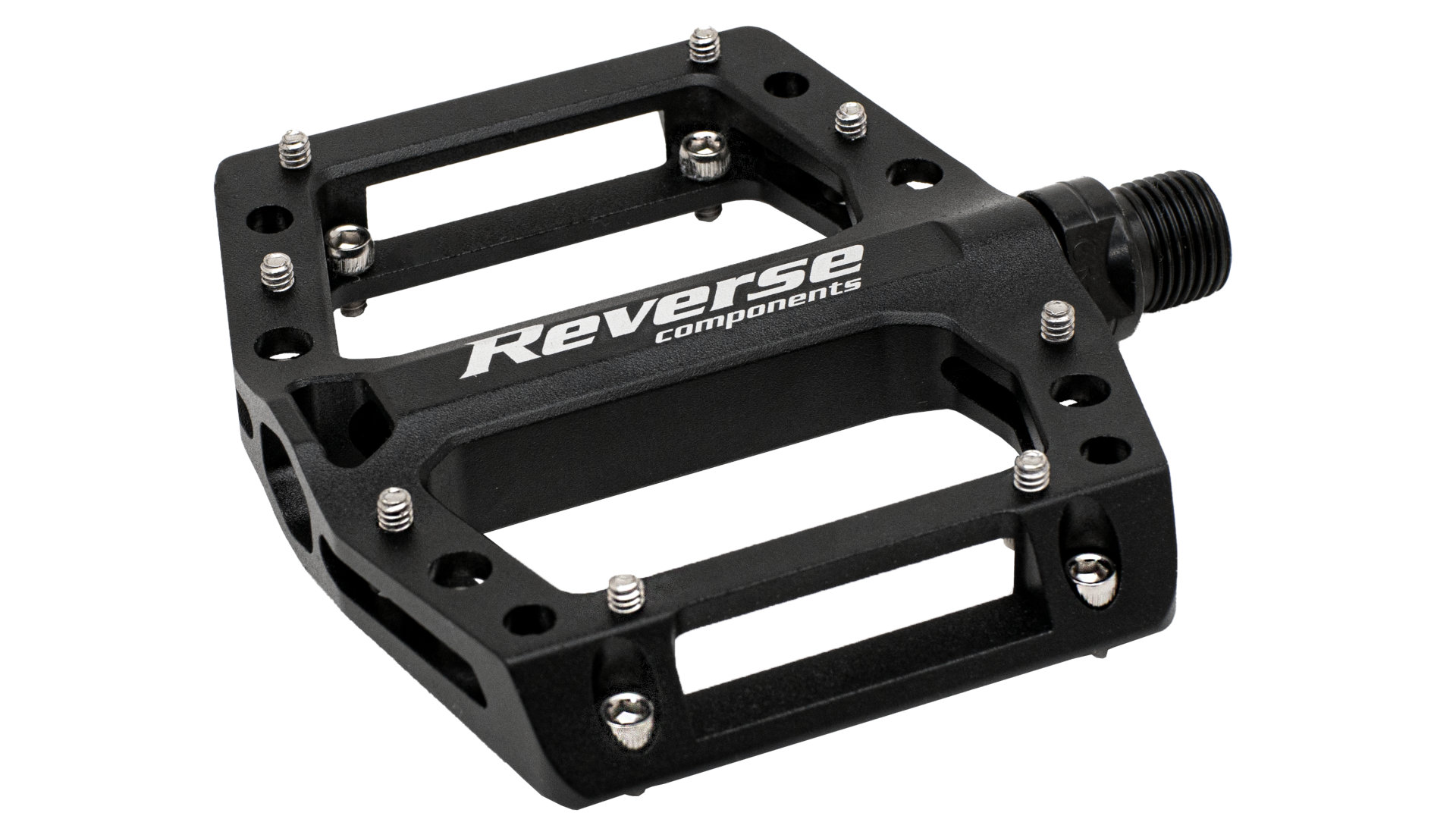 Black One Jr. Pedal
Kids are shredding harder than ever and deserve components that match both their skill level - and body size.
The BLACK ONE Jr. scaled down version of our classic BLACK ONE pedal. It was designed for kids who are riding hard and need the aggressive grip of an adult pedal - in a size that fits their feet. This pedal is also ideally suited for Gravel / Urban / City / Commuter / fixed gear "fixie" style bikes when a small and lightweight pedal design is desired. (The Black One Jr. has no weight limit)
16 fully replaceable pins per pedal provide awesome grip, with a 100mm x 83mm sizing giving a perfect match to smaller feet - allowing greater bike control and drastically reducing the chance of pedal strikes.
The Reverse BLACK ONE Jr. pedal is our larger childrens pedal, recommended for 8- to 12-year-old riders, with an approximate shoe size of EU 33-39 (US-Size 2 - 7).
The Reverse YoungStar pedal is for smaller kids aged 4 to 8 years old with shoe size of approx. EU 28 to 33 (US-Size 11 - 2).
The BLACK ONE Jr. is fully serviceable, with full rebuild kits and replacement pins available (the same size as our standard BLACK ONE), for a pedal that you'll be able to pass on to your younger child, when the older one moves over to adult size pedals.
---