4-Riders BikePark
Reverse Components Est.2004

TRAILS
The 4Riders Bike Park has everything from flow trails for initiation and steep and technical trails for the experienced riders. We have an expert team of builders with a lot of experience racing downhill and building trails. All our features are built in a secure way, giving our visitors the confidence they need to fully enjoy their visit. It's very important to us to provide the best built and best maintained trails anywhere.
This track is 100% artificial. It has a low slope and very fluid constructions designed for beginners. It has tabletops, dubbies and the highest berms of all country.
This is the most complete track, since it combines natural and artificial elements, with technical areas, roots, tabletops, hips and linked berms. It is a very fun track, designed for medium and high levels.
This trail was builded to racing, created to host the 4 RIDERS DOWNHILL RACE. It is little more technical than the Rumble bikes, with zones against bangs and roots, combining zones of high speed and flow in the lower part. It is the most demanding and longest of all, ideal for intermediate and expert riders who want to improve their speed and technique in the race.
It is the steepest and most technical track of all, combined with some spectacular doubles at the end. It has natural areas with roots and rock gardens, drops, doubles and a step up for the most trickers. This track is recommended only for expert riders who want to improve their skills.
Difficulty: BLACK / EXPERT
Trail Map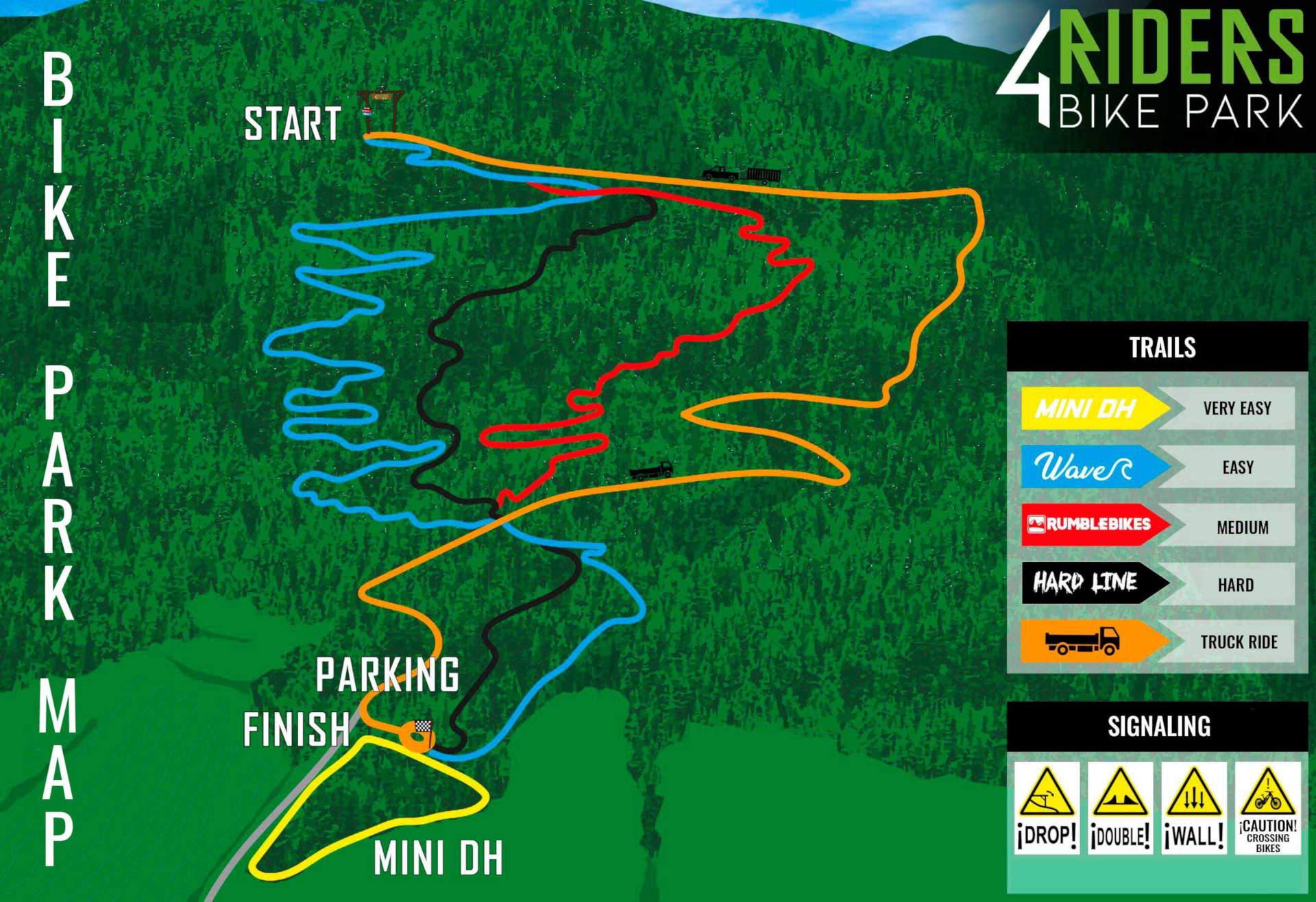 Marc Diekmann (DE) Bikepark Check