Indoor Bikepark STRIDE
Reverse Components Est.2004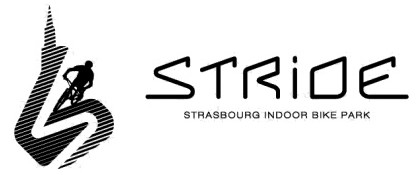 The largest indoor bike park in Europe!
Discover the largest indoor bike park in Europe located in Strasbourg, France. A sports centre dedicated to cycling, bmx, mountain biking and dirt biking. Stride Indoor park accessible to all levels of riders, from beginners to expert.
At Stride, with family or friends, from 3 years old, our courses are accessible and safe.
For children under 6 years old
We have designed Stride so that all ages can ride and practice or discover cycling according to their level. The Mini Stride has been designed for the youngest, who want to learn how to ride their bike or scooter in a fun way under the watchful eye of their parents. And because a child likes to climb, jump, play and slide, the Mini Stride offers many other activities.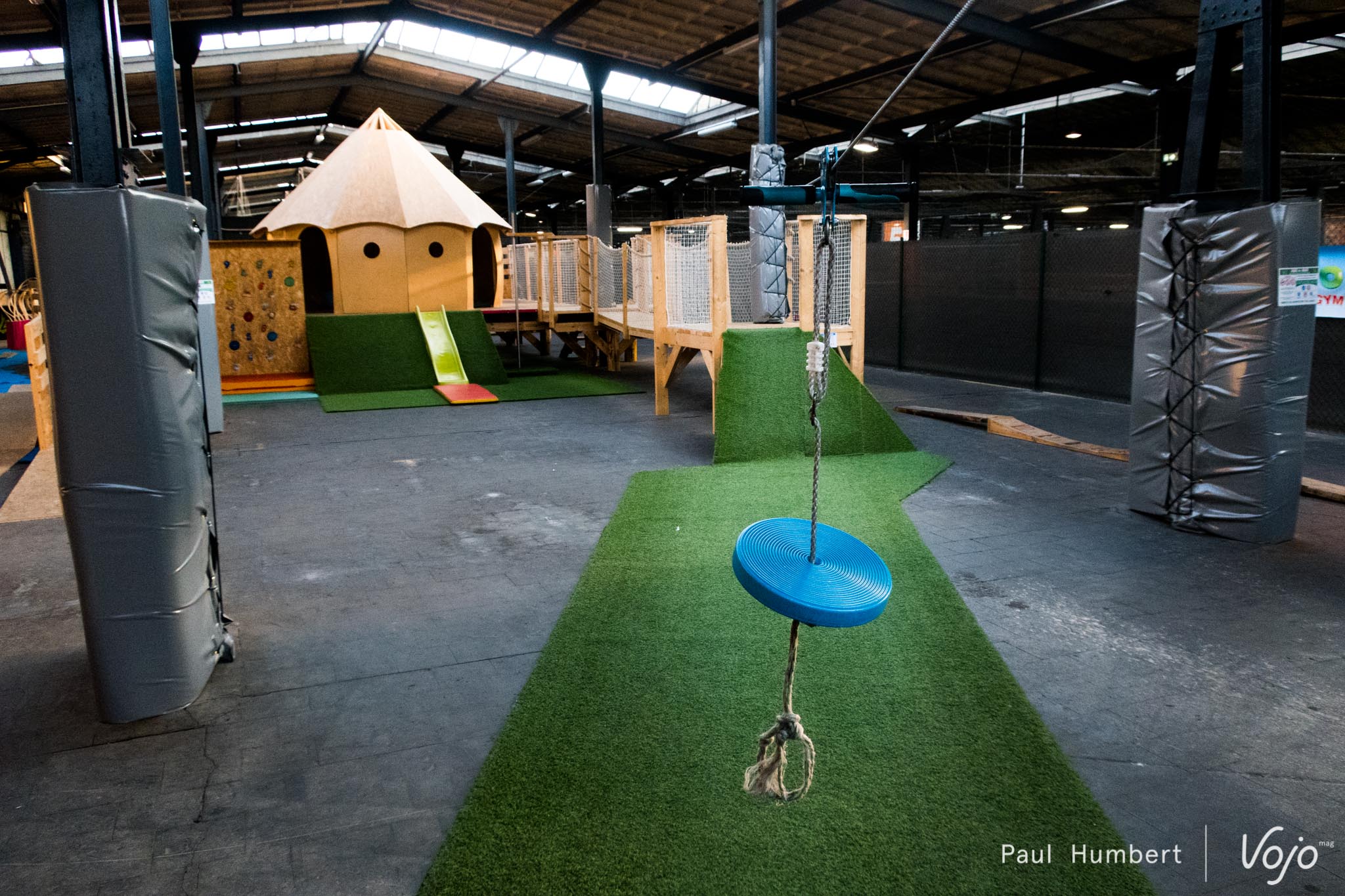 Getting started
The introductory circuit is suitable for both beginners and advanced riders. For beginners, the challenge will be to complete the entire course without putting your foot down (or as little as possible).
For the more experienced, the circuit will be an excellent way to warm up.

Difficulty: BLUE / EASY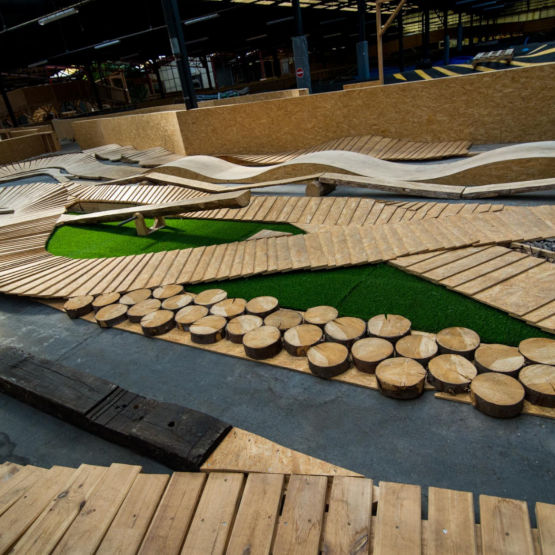 To Practice
A 1.3 km blue track to exercise and challenge yourself in the most common form of mountain biking. The red track is more technical and more challenging and will delight more experienced riders.

Difficulty: BLUE or RED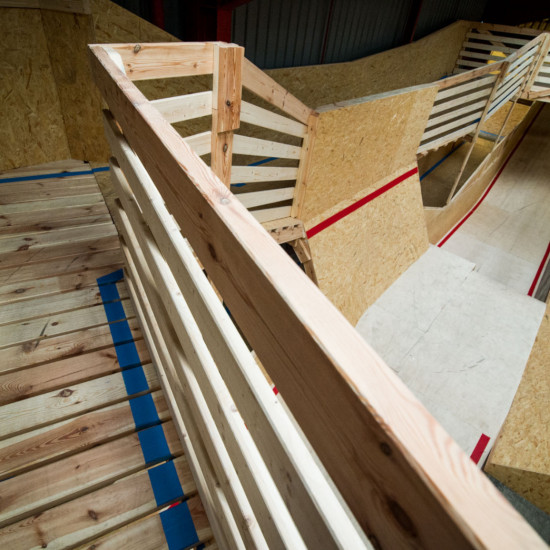 The world's largest indoor Pupmtrack
To warm up
Come and discover the world's largest indoor asphalt PUMPTRACK.
Ride your bike without pedalling, using only the movements of your body to generate momentum for the track.
3 different tracks

Difficulty: BLUE or RED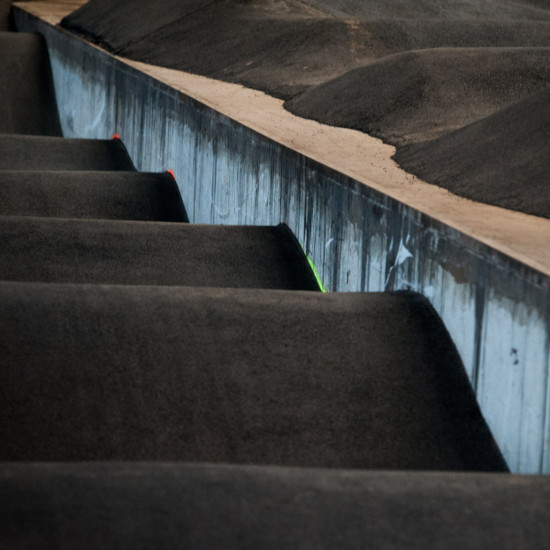 To go higher
Have you been dreaming about hitting a crazy trick?
The Stride Foam Pit in Strasbourg is here and just for you! A real swimming pool filled with foam bricks, to try the craziest tricks, completely safely.
2 possible ways of starting.

Difficulty: RED or BLACK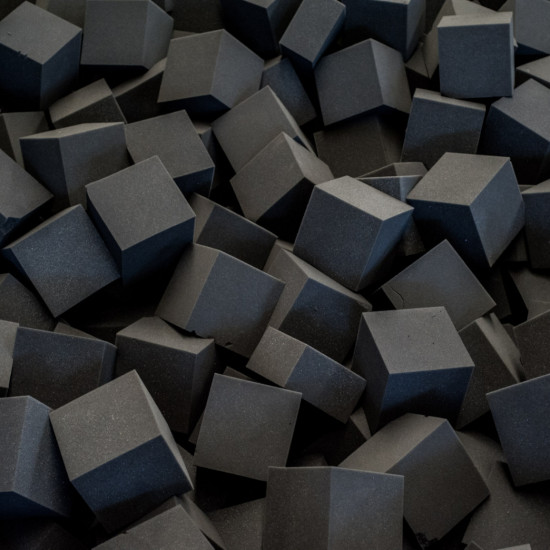 To go a step further
Have you successfully completed your tricks in the foam pit?
Try them now on the Rési® Funbox!
A landing ramp with some softness to allow a middle point between the foam pit and landing on a proper ramp.
In the Stride Indoor Bike Park, you will find the only Résille® in the region.

Difficulty: BLACK / EXPERT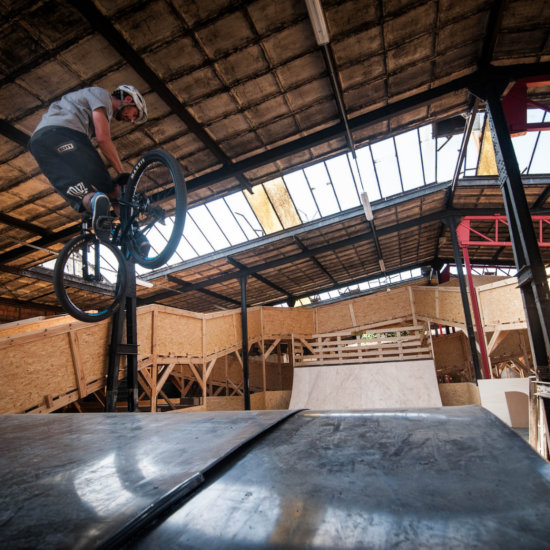 To have fun
Link up your best tricks on the different sections of the freestyle park, in order to make the perfect run!
You will find several different sections:
1 Funbox - 1 Spine - 1 Volcano- 1 Quaterwave - 3 Pyramids - 2 Podiums - 1 Wall - 1 VertWall - 3 Ledges

Difficulty: GREEN / RED / BLACK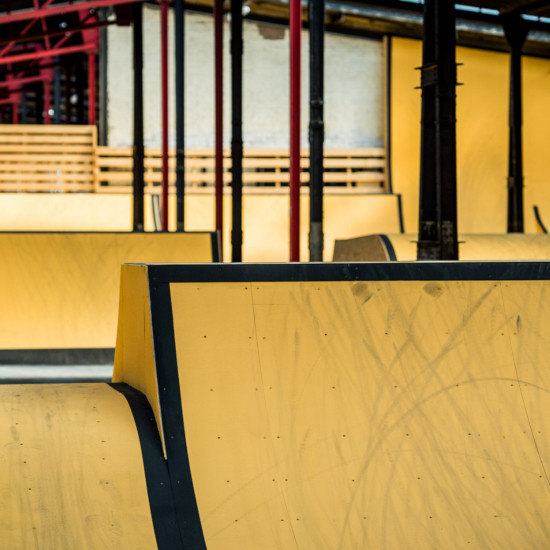 To improve yourself
Swings, footbridges, stone passages... Discover the many different obstacles that the Handling Track offers you.
Work on your balance and your skills at low speed.
Will you succeed in all the courses?
This course can be discovered by mountain bike, DIRT and BMX.

Difficulty: GREEN / RED / BLACK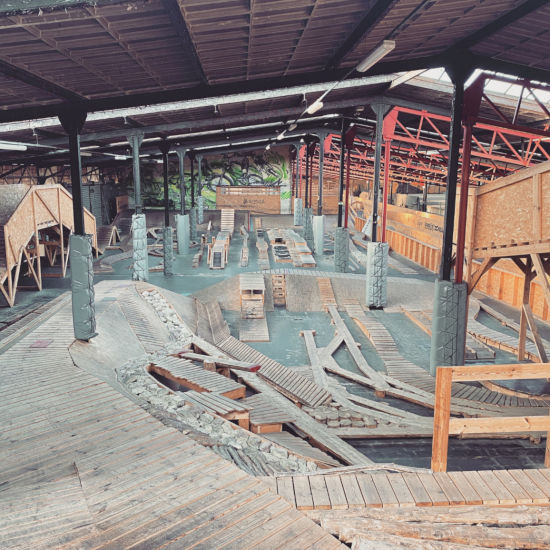 To get on the moon
A succession of 5 large jump boxes to be placed under the glass roofs of the former Strasbourg Goods Station.
Difficulty: BLACK / EXPERT
To play Danny MacAskil
Want to be the next Danny MacAskil?
Come and learn or improve your skills in our STREET TRIAL area.
At Stride you will find all the sensations of trial biking.
Difficulty: GREEN / RED / BLACK
A 9 metre wide Mini Indoor Spine with curves of up to 2.10m to give you maximum fun during your runs.
A French exclusive at Stride!
Difficulty: RED / BLACK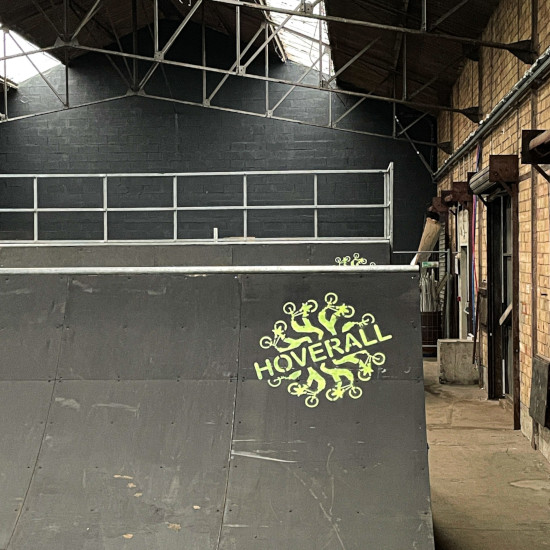 Map