Base Pedal
Reverse Components Est.2004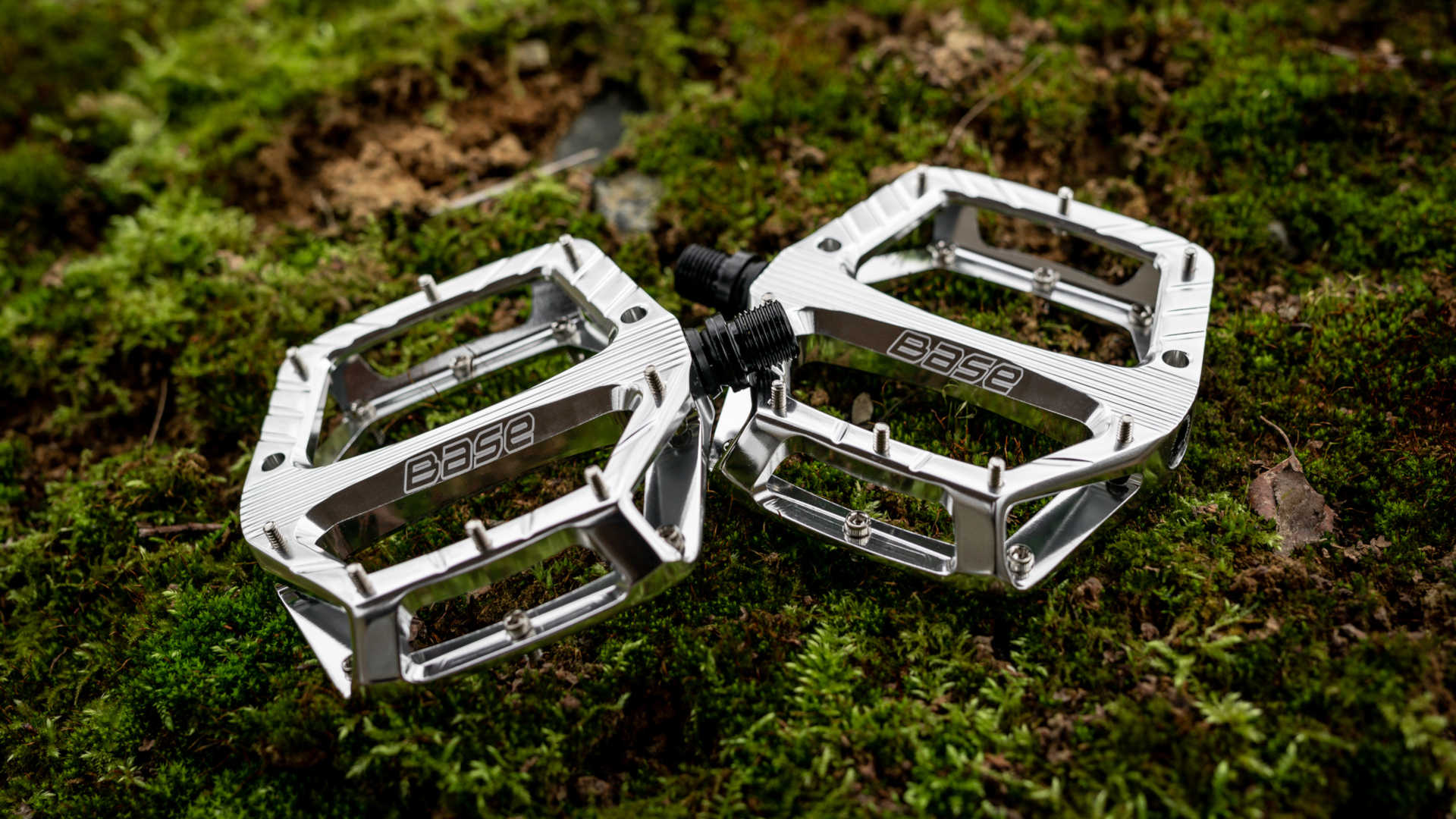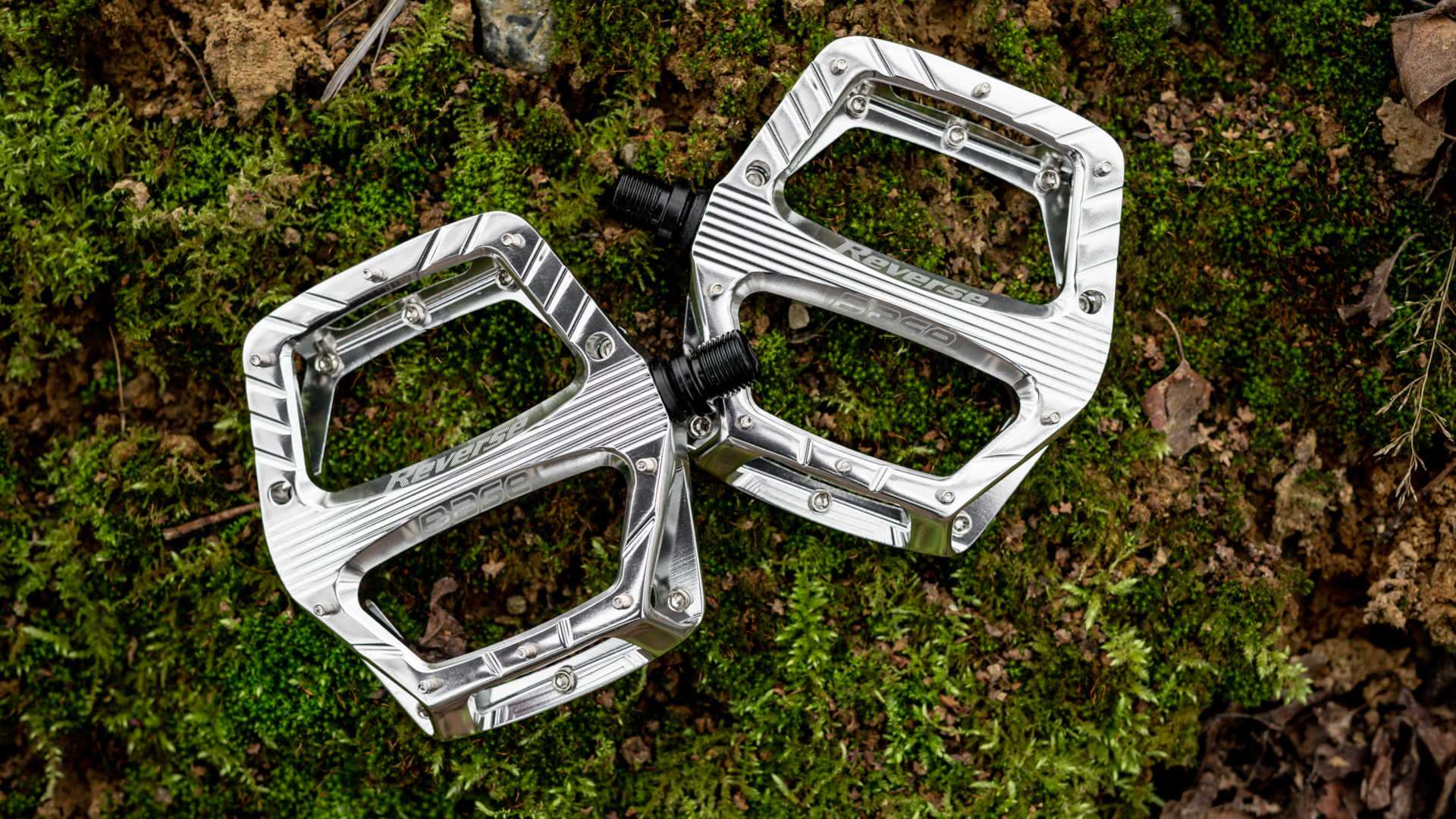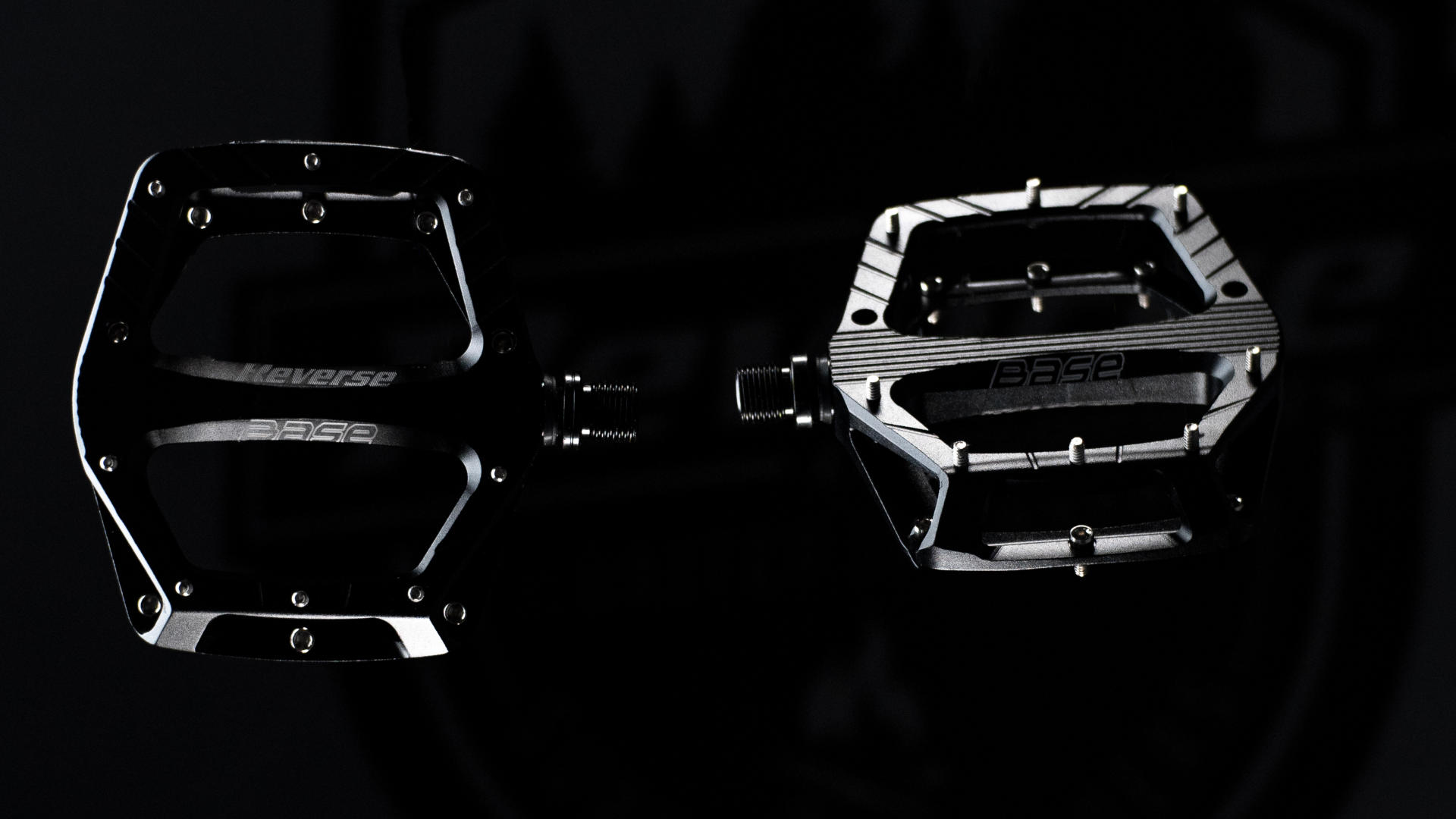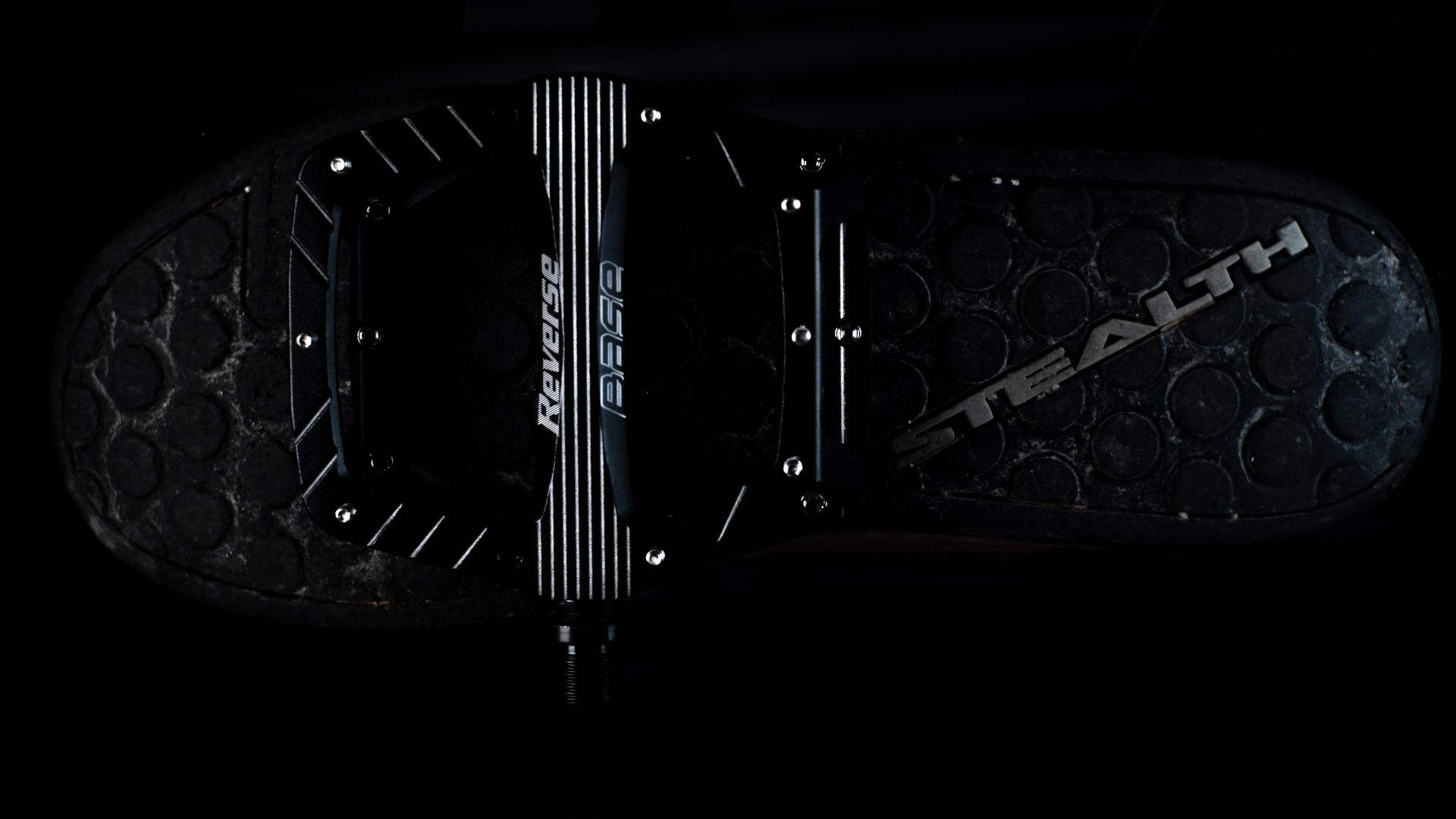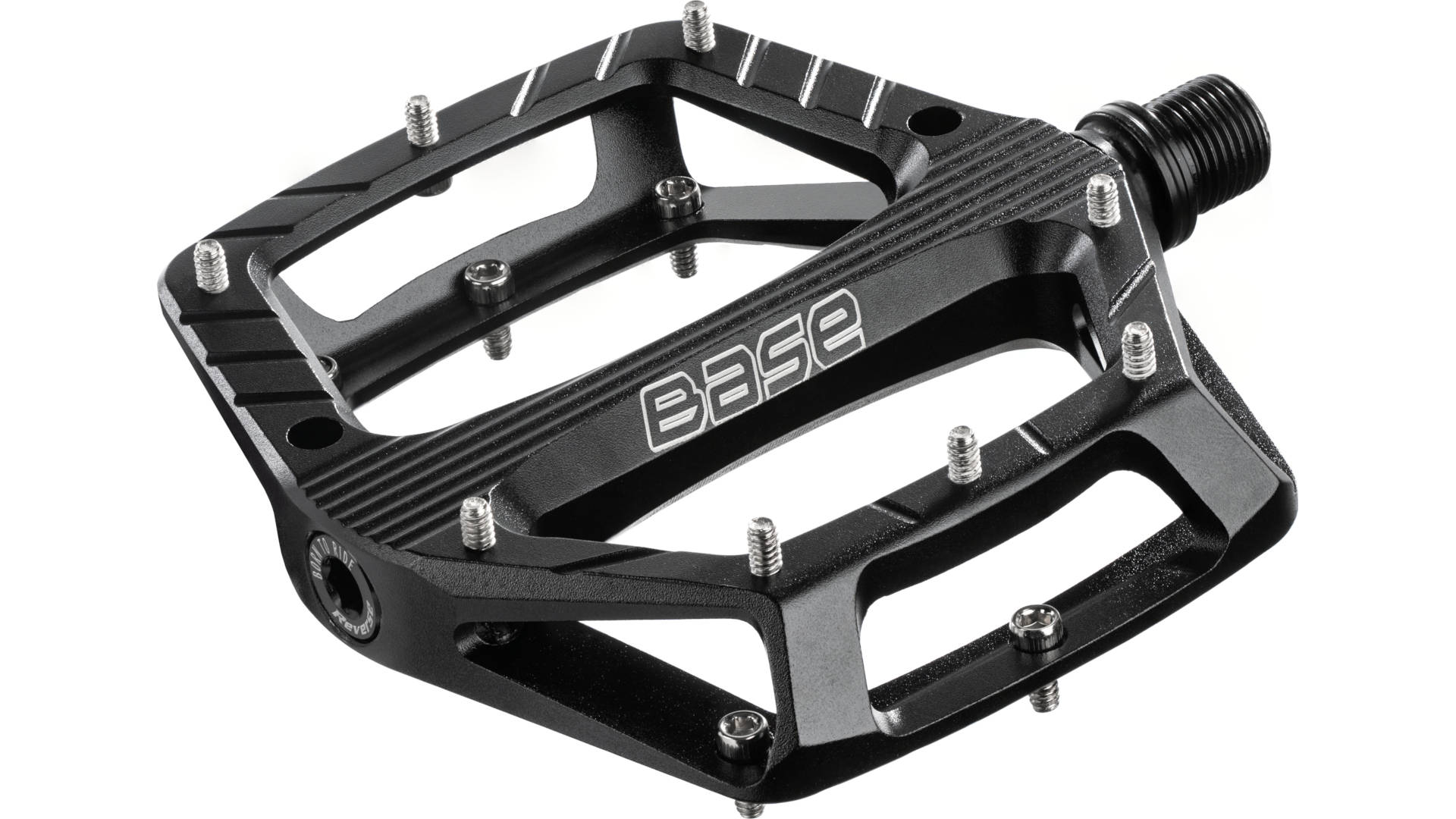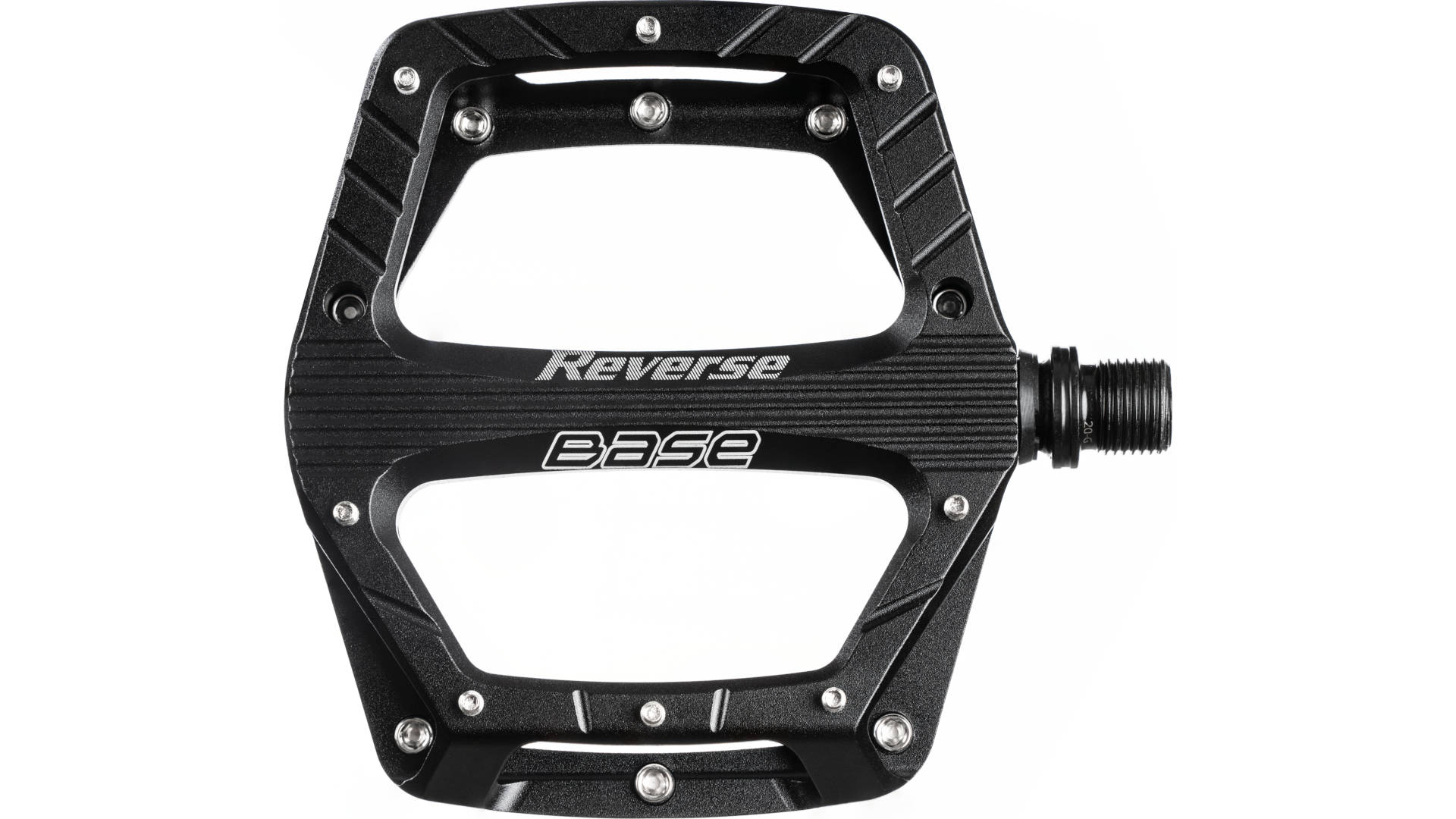 Grip it and rip it!
Big, wide and grippy. The Base is our latest pedal that combines our knowledge from almost 20 years of pedal manufacturing with a new technology to improve longevity:
The "Baurillium" bushing from Reverse.

Our newly developed "Baurillium" bushing ensures a long-lasting and low-maintenance pedal. The bushing replaces plastic or Teflon bushings with a special metal alloy with particularly effective sliding and lubricating properties. This bushing is significantly more resilient and has a long service life. A permanent lubrication is generated by the metal alloy with micro pores.

A large platform with an optimum concave keeps your foot firmly sitting into the pedal. This allows a direct feedback into the bike and stops any accidental foot slips.

Through the design stage we experimented with different shaped platforms and chose a slightly rounder edge-profile of the pedal body to deflect hits and to reduces getting hung up on roots or rocks.
The milled pedal body made of 6061-T6 aluminum with our proven CrMo steel axle makes for a super robust and reliable pedal.
The extra pronounced thread on the pins provides additional support and securely anchors your shoe sole to the pedal. Various pin lengths (9mm & 13mm) are optionally available as accessories to personalize the desired grip level.
Whether you're hitting the steeps of Champery in the wet, big hucks in your local bike park, or taming fast, root infested natural trails, the Base keeps your feet glued to in place.
A pedal you can rely on. From the inner workings to the pedal body, we've worked on every detail to make it the ultimate gravity-oriented flat pedal.
Ride Reverse
---